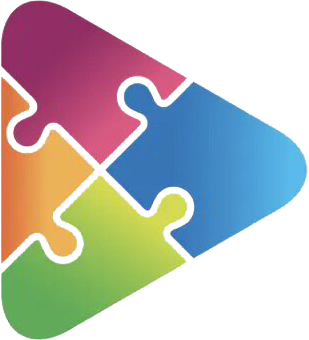 PLEASE READ THESE TERMS AND CONDITIONS CAREFULLY. IF YOU DO NOT AGREE TO BE BOUND BY ALL OF THE TERMS AND CONDITIONS, YOU ARE NOT PERMITTED TO USE OR ACCESS THIS WEBSITE. PLEASE PRINT A COPY OF THESE TERMS AND CONDITIONS FOR YOUR RECORDS.
These Terms and Conditions constitute a contract between you and Bitani INC Located at 4201 Hampshire St. PLANO TX 75093, trading and represented hereafter as AsimiPlay, and apply to all users of this Website. In these Terms and Conditions "you" or "your" means any person or entity using this Website
This Website is provided by AsimiPlay., and its affiliates and subsidiaries (collectively referred to herein as AsimiPlay or "we," "us," "our" or other similar pronouns). Your use of this Website is subject to the following terms and conditions, that form a legally binding agreement that contains important information about our Website and your permitted use of it. 
Please read and understand these Terms and Conditions and the other information referred to or linked to it prior to using this Website. We reserve the right to change, update, or otherwise modify these Terms and Conditions at any time without notice, so please review these Terms and Conditions every time you use this Website.
The use of this website is subject to the following terms of use:
• The content of the pages of this website is for your general information and use only. It is subject to change without notice.
• The content of the website is intended for persons with an age of 18 or older. If you are underage and try to access the website, we reserve the right to forbid your access
• Neither we nor any third parties provide any warranty or guarantee as to the accuracy, timeliness, performance, completeness or suitability of the information and materials found or offered on this website for any particular purpose. You acknowledge that such information and materials may contain inaccuracies or errors and we expressly exclude liability for any such inaccuracies or errors to the fullest extent permitted by law.
• Your use of any information or materials on this website is entirely at your own risk, for which we shall not be liable. It shall be your own responsibility to ensure that any products, services or information available through this website meet your specific requirements.
• AsimiPlay does not make any warranty that the website is free from infection from viruses; nor does any provider of content to the site or their respective agents make any warranty as to the results to be obtained from use of the site.
UNDER NO CIRCUMSTANCES INCLUDING, BUT NOT LIMITED TO, NEGLIGENCE, SHALL AsimiPlay OR ANY THIRD PARTY CONTENT PROVIDER OR THEIR RESPECTIVE AGENTS BE LIABLE FOR ANY DIRECT, INDIRECT, INCIDENTAL, SPECIAL OR CONSEQUENTIAL DAMAGES ARISING OUT OF THE USE OF OR INABILITY TO USE AsimiPlay.COM WEB SITE, SOFTWARE AND/OR SERVICES, EVEN IF SUCH PARTY HAS BEEN ADVISED OF THE POSSIBILITY OF SUCH DAMAGES. YOU AGREE TO ASSUME ALL RISK RELATED TO YOUR USE OF AsimiPlay, INC. WEBSITES AND SERVICES, INCLUDING BUT NOT LIMITED TO, THE RISK OF COMMUNICATIONS WITH OTHER PEOPLE OR DAMAGE TO YOUR COMPUTER.
• This website contains material which is owned by or licensed to us. This material includes, but is not limited to, the design, layout, look, appearance and graphics. Reproduction is prohibited other than in accordance with the copyright notice, which forms part of these terms and conditions.
• All trademarks reproduced in this website, which are not the property of, or licensed to the operator, are acknowledged on the website.
• Unauthorized use of this website may give rise to a claim for damages and/or be a criminal offense.
• From time to time this website may also include links to other websites. These links are provided for your convenience to provide further information. They do not signify that we endorse the website(s). We have no responsibility for the content of the linked website(s).
• AsimiPlay embeds content from Third Party websites. Any third party game, application and service that may be accessed via asimiplay.com is being provided to you by a third party provider and not by AsimiPlay. Use of any such third party game, application or service may also be governed by such third party game, application or service provider's term of use, license agreement, privacy policy, or other such agreement. AsimiPlay disclaims any liability in connection with any third party games, applications or services. Third Party games, applications or services may include fees. AsimiPlay is not responsible for collecting these fees. Any disputes or claims regarding monetary transactions must be made directly to the Third Party. 
• Your use of this website and any dispute arising out of such use of the website is subject to the laws of Australia
• Even though we pre-screen all ads, AsimiPlay is not responsible for any ads that may appear on our sites via error or malware viruses. We accept no responsibility for any third party advertisements that may appear on AsimiPlay websites.
• By using this site, you agree to not block our ads. Our advertisers pay for this site so you don't have to!
Please support AsimiPlay by NOT blocking our ads. Blocking our online advertising is a violation of our copyrights since it is using our content in a manner that causes us to lose income. If your school is using an ad blocker, please make them aware of our policies and the laws of fair use