By using the free Google games App you can take part in the Asimi play leaderboards for your chance to win prizes Playing Asimi Chess Champion!
The Google Games app offers some great features, one of which being able to track the winners of our games. You can see live statistics for who is winning, plus check against your friends with daily weekly and all-time leaderboards as well as many other features. In this article, you can follow the steps to setting up your app (it's very simple) to be able to participate in the Asimi Chess Champion prizes.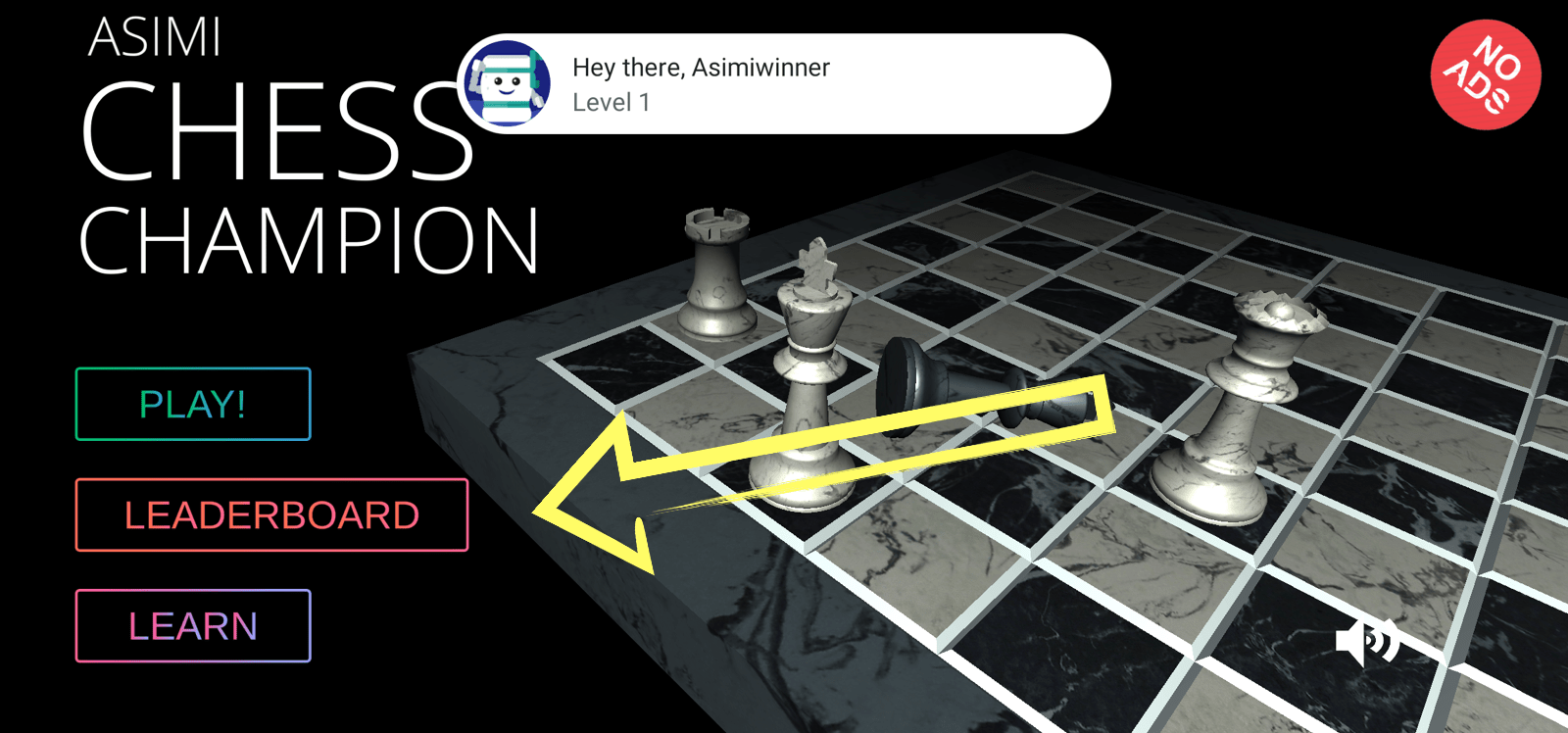 If you already have a Google Play Games app, you will be prompted to connect it when you start playing Asimi chess champion. Simply select to connect it and you are done!
If you don't already have a Google Play Games app, here is how to set it up.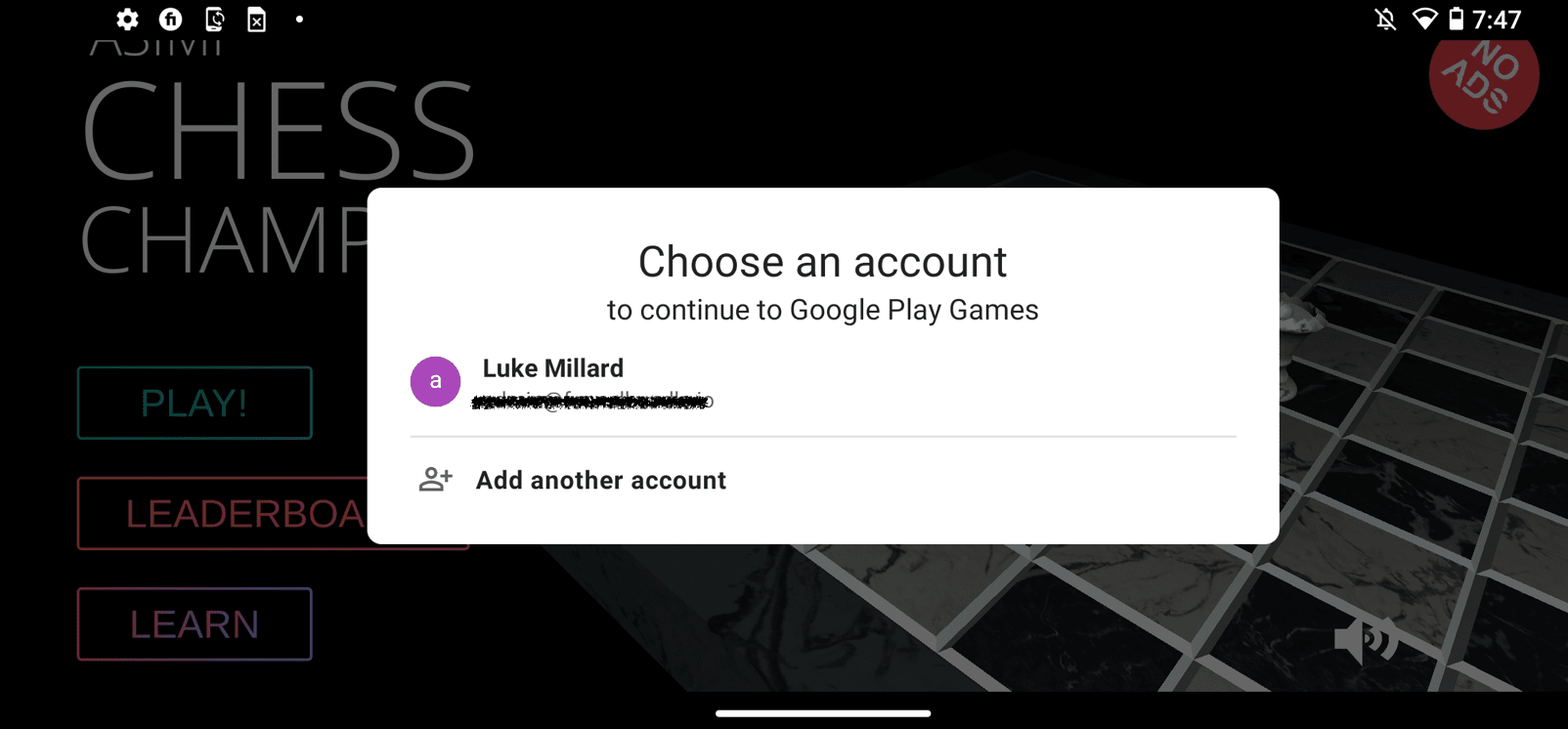 Step one: Download the App
You can download the app here
and follow the setup prompts

Step two: Download/open Asimi Chess
Download Asimi chess Champion here and/or open it on your device.
Download here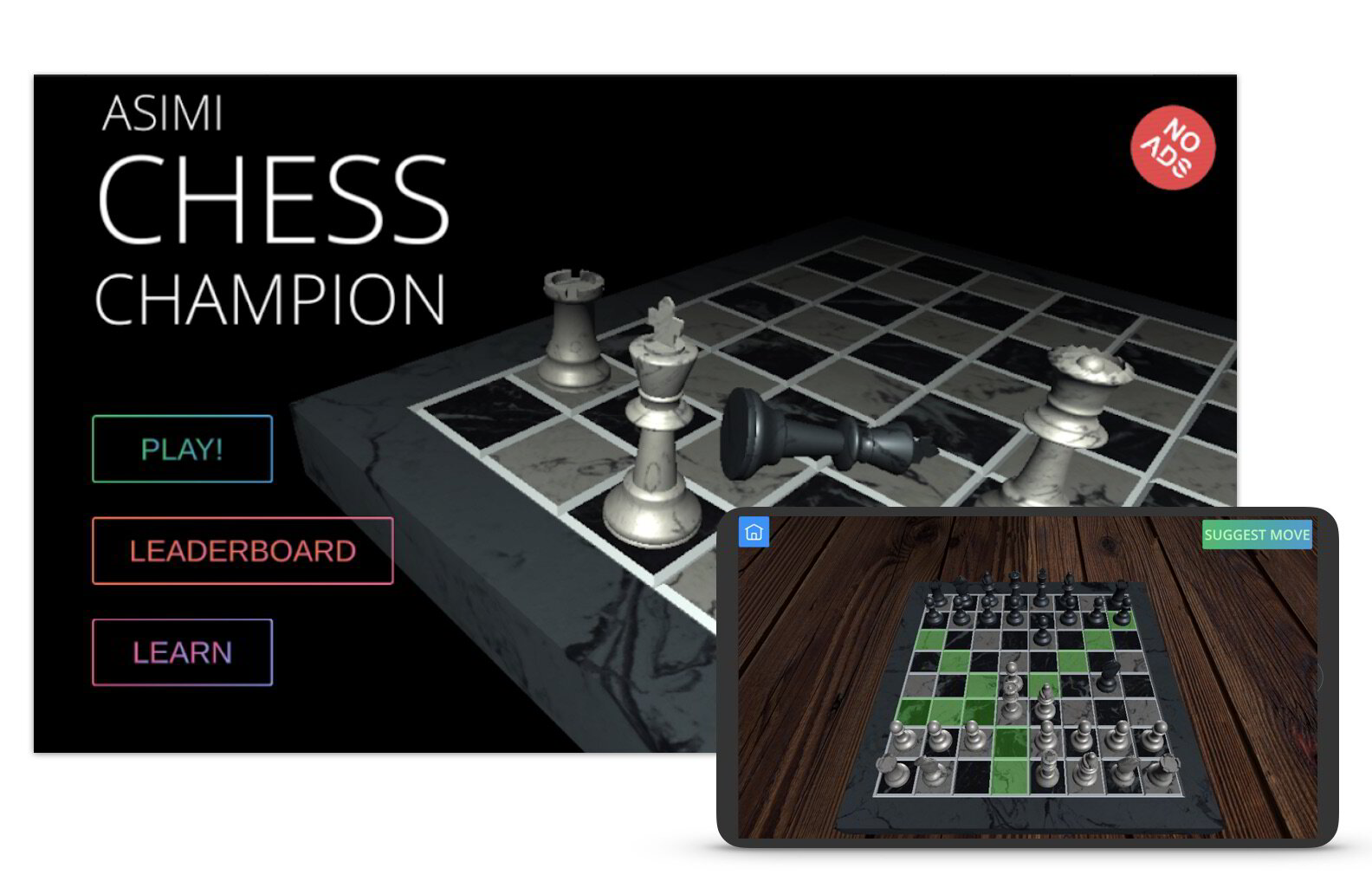 Step 3: Connect
You will be prompted to log in to your app so that it will connect you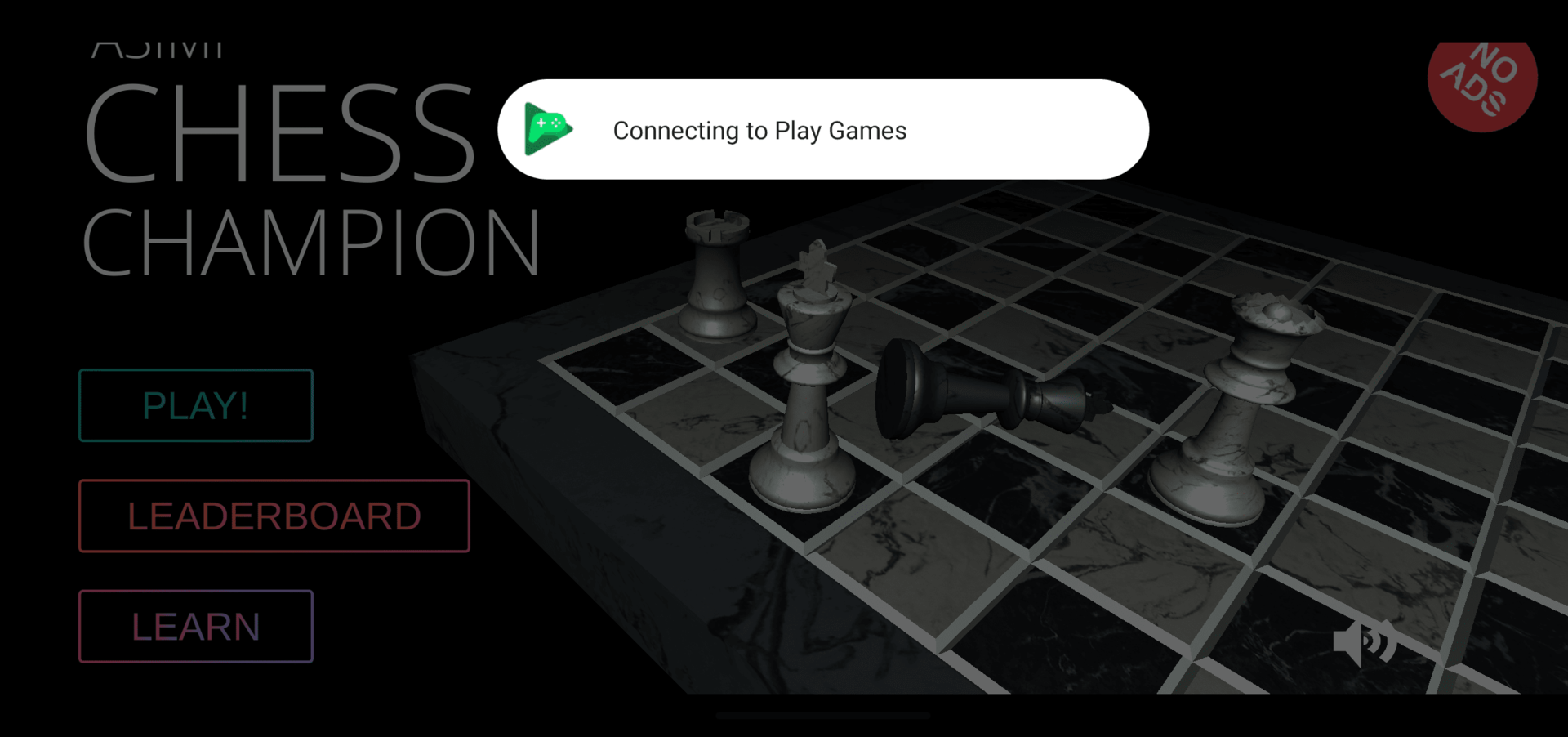 Access the leaderboards
it is simple to use:
Once you have the app installed, you can access a lot of great features, including the leaderboards.
From within Asimi chess champion, click "leaderboards."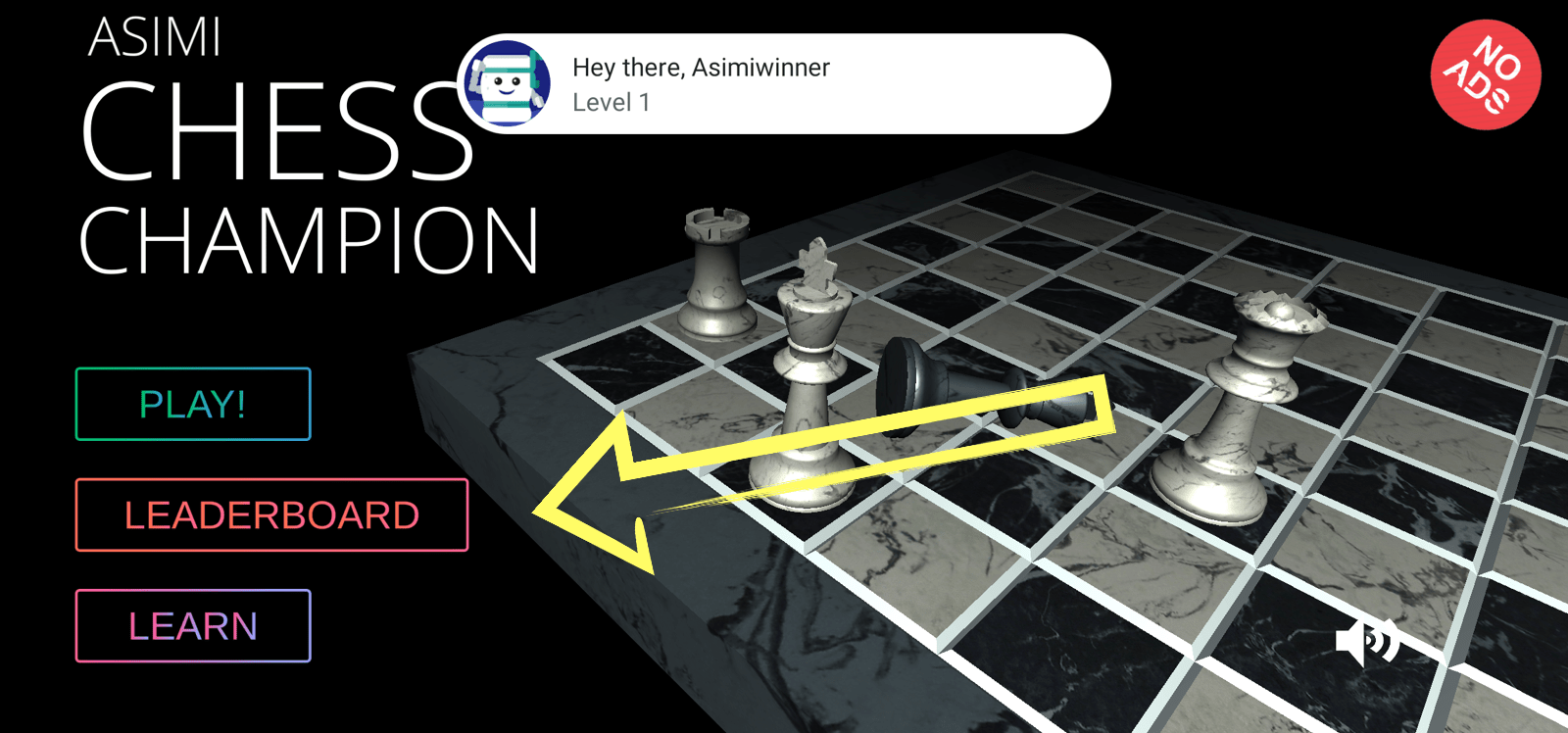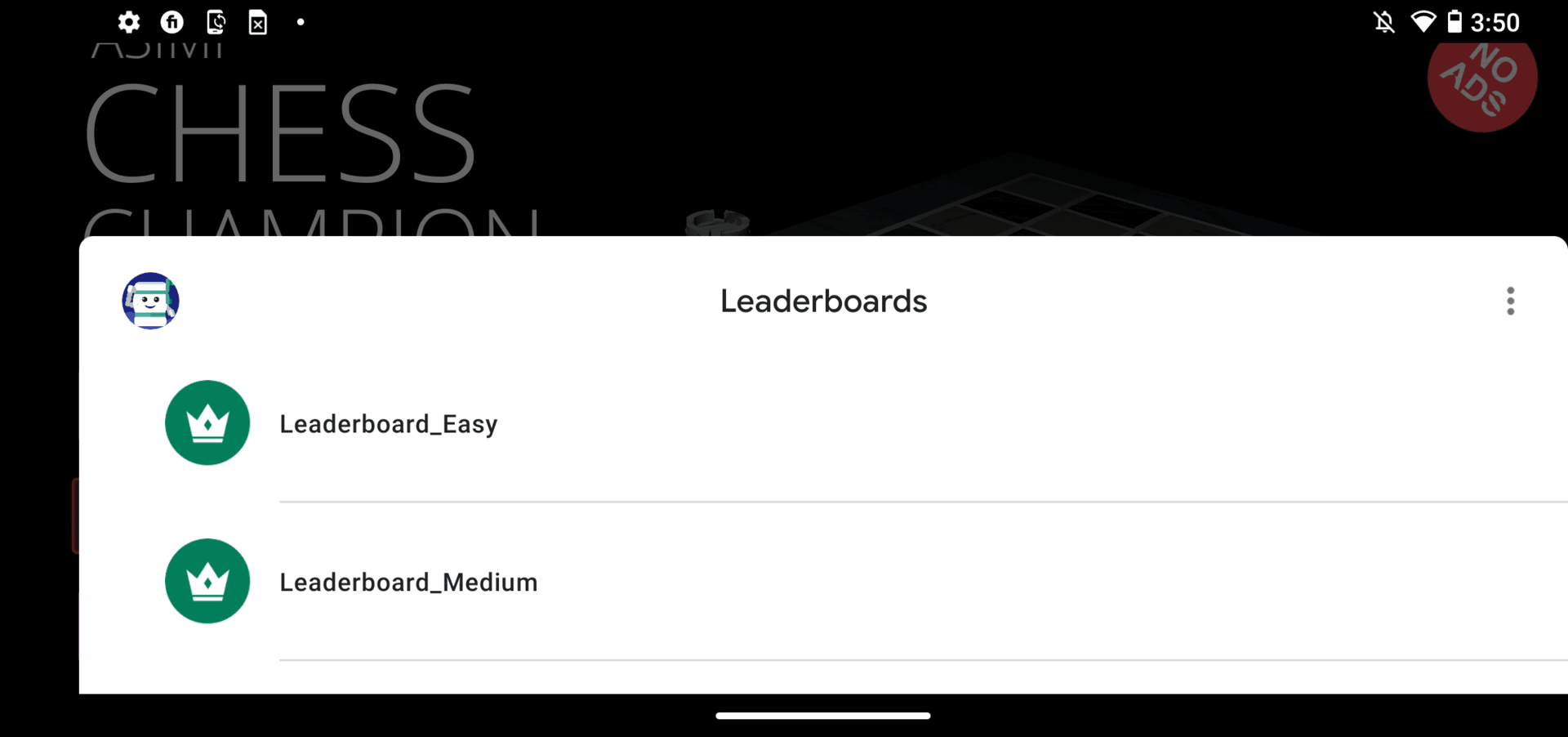 "Other features
Participate in leaderboards
Earn achievements
Automatically save your game
Play games across Android phones or tablets
Play with others through multiplayer modes on mobile, tablet, and Android TV games
If a game has a sign-in button for Play Games, you can use your gamer name with that game."
Read on Google here
https://support.google.com/googleplay/answer/3129939?hl=en
The most straightforward way to start using the leaderboards is to download Asimi chess champion here and follow the prompts!
Remember, you can win real prizes for reaching the leaderboard of Asimi chess.
If you are going to play chess online, you might as well play Asimi chess champion so you can win too!