If you are a game lover you can also earn cryptocurrency by playing the best crypto games like Wordsolve and Chess champion but make sure you must have the skill to become a champion in the specific game.
If you want to earn some money without risking your hard-earned cash, then the best way is to play fun, free crypto games.
Thousands of adults enjoy spending their free time playing these games. If you have a few minutes, while waiting for the bus, waiting for an appointment, or simply a relaxing day, then you should read below where we explain how to earn cryptocurrency with the best crypto games.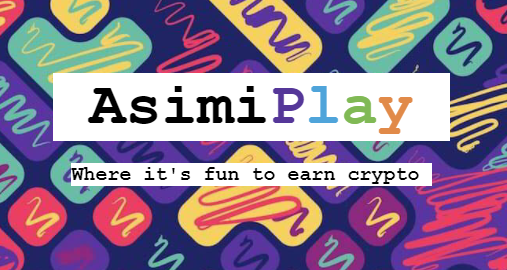 Wordsolve:
Wordsolve is designed to help individuals memorize large sets of vocabulary, as well as numbers, in a short period of time. Anyone can play this game from kids to adults.
This game is very similar to a crossword puzzle, but it is more advanced than the latter. Many experts believe that it is because the game requires you to make use of more senses when trying to solve it.
If you have enough practice, you will probably end up seeing things differently after a few levels. From this game, you can win free crypto just for having fun!
How Wordsolve is helpful to you?
If you have decided that you would like to develop your vocabulary, reading, writing, and English grammar skills, then perhaps you should give wordsolve game a try.
Asimi chess champion:
Chess is a very popular recreational and competitive sport played between two competitors. It is the best crypto game but you need a clever mind for chess champion. The online chess game is a little bit different from traditional chess. You have to develop effective chess strategies to become a chess champion to win free crypto by reaching the Asimi Chess Champion Leaderboard. Reach the leaderboard and you can win every month!
What can you do to improve your chess skills?
There are tons of ways to do so. Follow the guide in the game to learn the rules. then play and make sure for the suggest move took to help you choose the next best move. Play a few games online with a friend or two, try to understand each other on an intellectual level, and discuss strategy with one another. Not only is this very stimulating, but it's also a great way to improve your own Chess Game.
How to earn money by free-to-play crypto games?
Just download these games from the Google play store and start playing, when you will accomplish the targets in the games you will earn money. Furthermore, you can receive earn Crypto in your linked wallet. How much you earn? It depends upon your game skill, consistency, and interest.
The goal of playing any game is to win. This is an important quality to possess, especially if you want to earn money by free crypto games. When you learn how to properly play the game, you will increase your chances of winning immensely. As a result, you can start to earn crypto just for having fun and challenging yourself. Play today and keep an eye on the AsimiPlay game list for future games that you can earn by playing!